Astronarch
A fusion of roguelikes and auto-battlers like never before seen. Recruit a party of mysterious heroes, navigate deadly lands, collect an arsenal of magical items, and vanquish a new evil threatening the realm!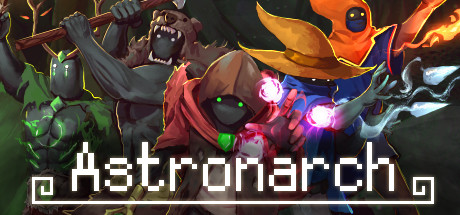 Article last updated: February 13, 2021
Hello! Tell us a bit about yourself, and what are you working on?
I'm Dale Turner, a web and game developer from Australia. I recently released my game Astronarch, and am working on some additional post-release content.
How did you get the idea for Astronarch and how did you get started?
When autobattlers began gaining popularity in 2019, I noticed none of them were interested in making a singleplayer mode. I thought a roguelike format would be a great idea, so I started writing down ideas, which led to prototypes, and eventually a full time commitment.
How did you promote your community?
Early Access brought a crowd on it's own. I had a Discord available for people to discuss the game and suggest features. Promotion was simply building a list of publications and content creators, and sending out a press release on release day.
What's technologies and tools did you use to build your game? How did you manage to learn how to use all these?
I used Game Maker 2. I was a web developer for 4 years, so adjusting to a different coding language was pretty simple.
What are your goals for the future?
To be able to keep making games full time.
What are the biggest challenges you've faced and obstacles you've overcome?
By far, it was learning how to do pixel art. It took a great deal of practice, and in the end I spent as much time on the art as I did the programming.
Have you found anything particularly helpful or advantageous?
Early Access was a big deal. I've made so many changes and added many features thanks to player feedback.
What's your advice for game developers who are just starting out?
There is nothing stopping you making a game by yourself, but you need to seek and listen to player feedback. It is incredibly important, especially as a solo developer.
Author
Dale Turner - Made Astronarch